Justin M. Tinsley, DC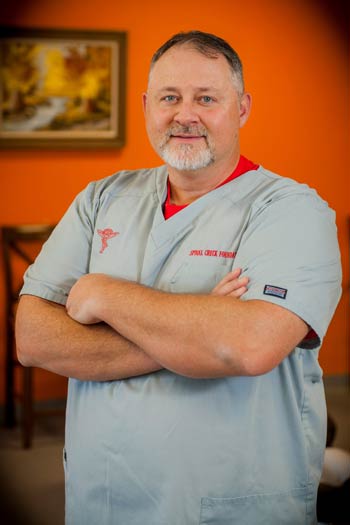 After studying Biology at Arkansas State University, Dr. Justin worked for one of the top hospital systems in Arkansas, St. Bernards Regional Medical Center. He served several years in clinical physiology and the neurology lab and focused on the evaluation of nerve conduction, identifying abnormal brain wave patterns (EEG) and (ENT) a special test for inner ear function. He became fascinated with the relationship between the brain, spinal cord, nerve system; and the bones, muscles and ligaments that support the normal function of every cell in the entire body.
While completing his Doctor of Chiropractic from Life University, Dr. Justin worked at one of the most successful chiropractic offices in the world. He was trained by the most effective doctors and has passed that knowledge and experience on to many of the leading natural healthcare dotors in the country. In September of 2009, Dr. Justin founded the Spinal Check Foundation, LLC to create public awareness about the importance of a healthy spine and nervous sytem.
Dr. Justin is board-certified in physical therapy. A Life University Extension faculty member, each year Dr. Justin trains three to five new doctors and established doctors who want to have improved results for their patients.
"The single most important thing you can do to improve your level of health is to INCREASE NERVE SUPPLY."
---
When not helping patients, Dr. Justin enjoys spending time with family, swimming, baseball, and basketball. He is a member of Burnt Hickory Baptist Church.